2 members of Michael's family, his Grandpa Shorty Medlock and Brother Rickey Medlocke were honored in the "Follow That Dream" Florida Rock & Roll Legends Museum.
Michael & Phil Kenzie team up to bring you RealGood Records
The legacy of Shorty Medlock lives on with Dolly Parton's release of Train, Train in 1999.
Read about it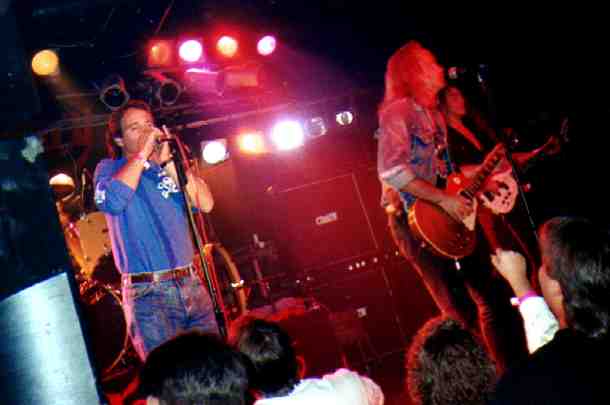 THE LEGACY LIVES ON...
The youngest Grandson of the Late Shorty "Train, Train" Medlocke and the youngest brother of Rickey Medlocke (Blackfoot and Lynyrd Skynyrd).

THE LIFE & TIMES OF THE RAILROAD MAN...
Listen to the song that made Shorty a legend,
as recorded by various artists throughout the years. Shorty Medlock was an inspiration for the song "The Ballad of Curtis Lowe" written and recorded by Lynyrd Skynyrd.

SMILIN' JACK HERRING & HIS SWINGBILLYS...
consisted of a wide variety of some of the best musicians in North Florida at that time, featuring such acts as The Louvin Brothers, Jeannie Shepard, Little Jimmy Dickins, Marvin Rainwater, Eddie Hill and Hawkshaw Hawkins.

MAYBE "LET IT BE" RINGS A BELL...
You hear Phil Kenzie every day on the radio. Just recall the soaring solos on Al Stewart's "Year of the Cat" and "Time Passages". 5 albums with Rod Stewart as well as the theme for Eddie (Meatloaf) in The Rocky Horror Picture Show.